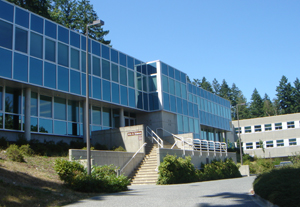 In 2003, when Vancouver Island University was still called Malaspina University-College, Daisuke Sugiwaki brought an idea of organizing an international event at MUC. He saw some international events in other cities and realized the importance of Cultural Exchange activities. After he moved to Nanaimo, he thought that MUC would be a great location to have international events. MUC had over 1000 international students from 40 different countries. After he found out that there were about 100 Japanese students at MUC, he decided to organize a Japanese Festival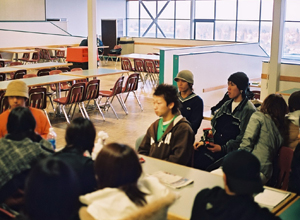 A project team was made about 6 months before the event, and there were 10 students on the team. They talked about the event contents and divided 5 different categories (Stage performances, Toys& Snacks, Exhibition, Food, and Advertisement). Each member was responsible for at least one of the categories. Because the project team did not have any money to launch the project, the team members donated money to purchase things that they needed for the event. They also planned to use recyclying items such as papers and boxes to make ornaments.
After a few team meetings, they submitted the event proposal to the International Department, and the Student Union. As a result, the team was able to receive funds from those two departments.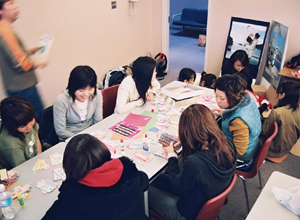 3 months before the event, the team had a meeting with other Japanese students who were interested in volunteering for the event. The project team emailed all the students through the International department, and invited them for the meeting. About 40 Japanese students came to the meeting, and the project team explained about the details of the event. By emailing all the students through the International Department, it was also a good advertisement to the other international students.