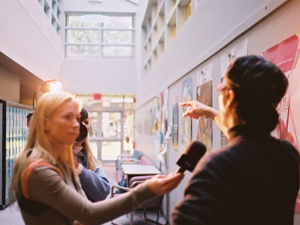 A couple of days after the event, all the local newspapers wrote about the festival with photos.
The festival project team had a lot of positive feedbacks from the people who attended the festivals. Some of the event attendants asked the project team if there was any lessons to learn Japanese traditional dance. Some kids who saw the martial arts performances started Karate and Judo. The Japanese folk music members were invited to other towns on the island to play the music. The traditional dance members showed the dance and sang Japanese music at other schools on the island.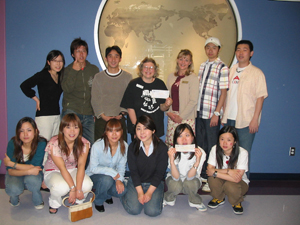 The event organizers made profits from 2004 Festival and 2005 Festival. The project team already decided to donate the profits to organizations that they choose. In 2004, the event brought a profit of 1,120.90 and it was donated to 2 different organizations. In 2005, the profit was donated to Indodesia Tsunami Relief Program through Canadian Recross.
It was a pleasure for the event organizers to donate the money that they earned from the community through the Japanese festivals.
Click here to see the article

Year
Profits
Organization(s)
2004
$1,120.29
Friends of Paraguay(Educational groups in Paraguay)
Nanaimo Arts Alive
2005
$939.43
Tsunami Relief through Canadian Red Cross